International Dissemination Event within the 15th ENSE Forum 2019
The 15th ENSE Forum was held at the University of Vienna's Institute for Sport Science on the 26th and 27th of September 2019 under the theme Sport – Education – Society. Links and Solutions. With more than 100 participants from many European countries it was a perfect setting for our International Dissemination Event, presenting EDU:PACT to PE experts from all over Europe.
The Forum offered a space for reflection and discussion about the potential of sport to address the societal and educational challenges facing Europe and ways to maximise this potential. Through interactive sessions, working groups and presentations, the Forum will generate knowledge and recommendations that will help both researchers and practitioners alike.
The ENSE Forum was hosted in part thanks to the gracious support provided by the European Commission, the Erasmus+ programme, the City of Vienna, the Austrian Bundes-Sportorganisation, and AlphaChamp, with additional support provided by VitaCan and Ströck.
"We were happy to finally implement the modules developed in this project, and to give teachers, trainers and coaches useful tools to deliver positive, inclusive, intercultural learning experiences. Presenting the EDU:PACT project and its objectives to a broad audience and PE experts from different European countries during the ENSE Forum was a full success, we received a lot of positive feedback", says Harald Tschan, project coordinator and Head of the Department Training Science at the University of Vienna.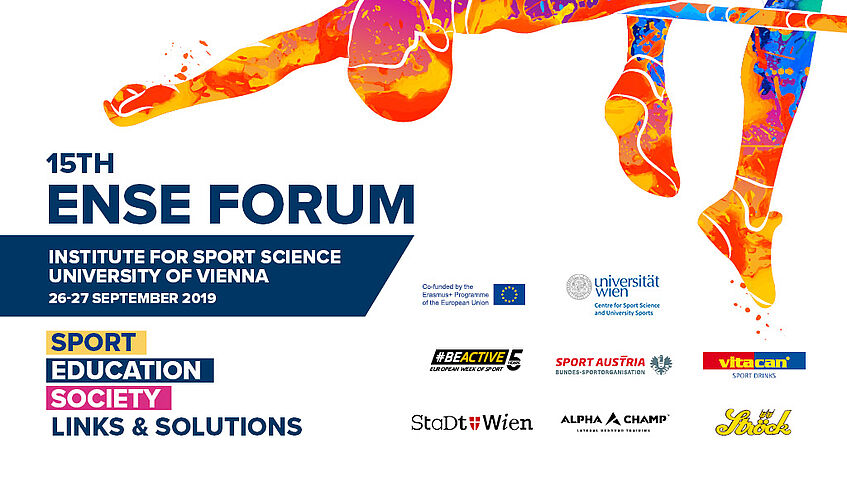 ---
The European Commission's support for the production of this publication does not constitute an endorsement of the contents, which reflect the views only of the authors, and the Commission cannot be held responsible for any use which may be made of the information contained therein.